Since a lot of people are having difficulty figuring out how to switch families in the game, I thought I'd put together a quick picture tutorial (if you can call it that) to explain how. Once you do it, it's really pretty intuitive and you shouldn't have anymore trouble.
Note: Switching active families has some negative effects. The family you deactive will lose 1) any wishes you promised them, 2) any opportunities you accepted but did not complete, and 3) many of the objects in their inventory (laptops and guitars don't seem to disappear. And cars and bikes, I think.) Furthermore, your family will be subject to Story Progression which means they may have babies, move in with random peeps (or vice versa), marry, or "move away". There are too ways to negate Story Progression: for PC users,
this EA-sanctioned workaround
, or Pescado's Awesomemod, which you can read about
here
. Pescado's mod also keeps inventories intact, but I can't remember if it keeps wishes and opportunities.
So when you load your game you'll wind up in your active household.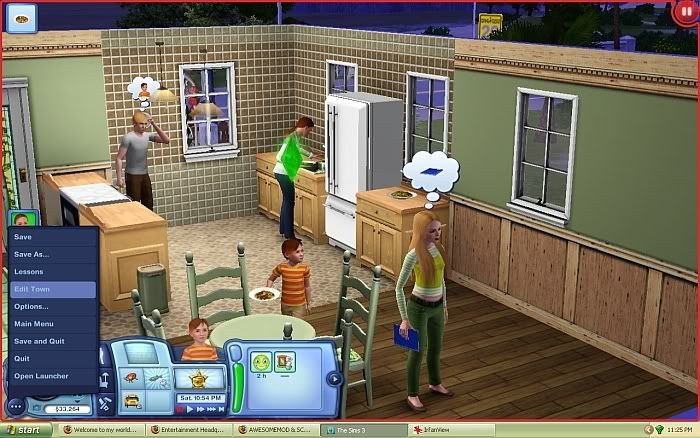 Select the the "..." button and then select "Edit Town".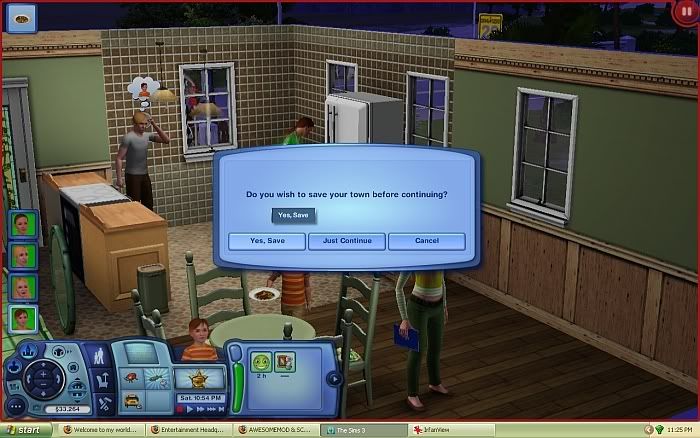 Save your game.
This is Edit Town mode. Without deactivating your active household, here you can build, place lots, and place households in lots without playing them. However, if you want to actually switch households, hit the round toggle on the far left with the little houses on it.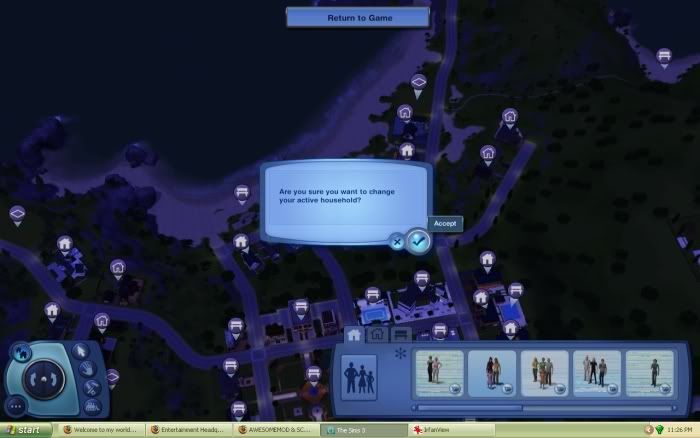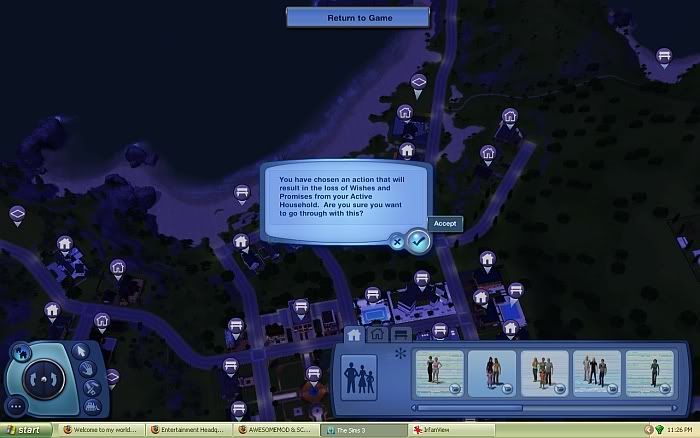 Warnings of impending doomitude. @_@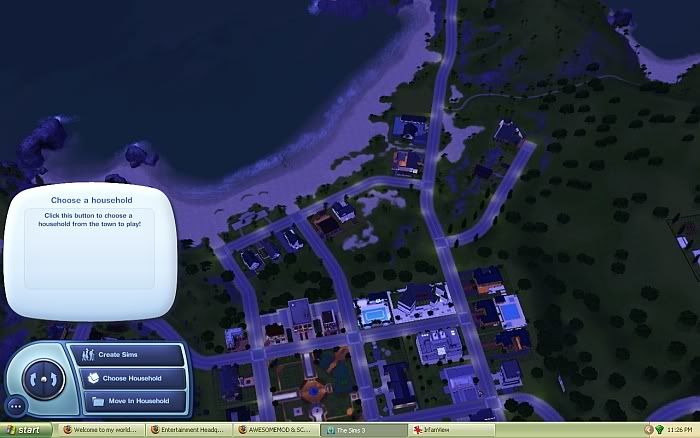 Okay! Here we are, free as a bird. You have three options: Create a Sim (which shouldn't be necessary to explain), Choose Household, and Move in Household. If you want to select a household which is already placed in a house on the map, select Choose Household.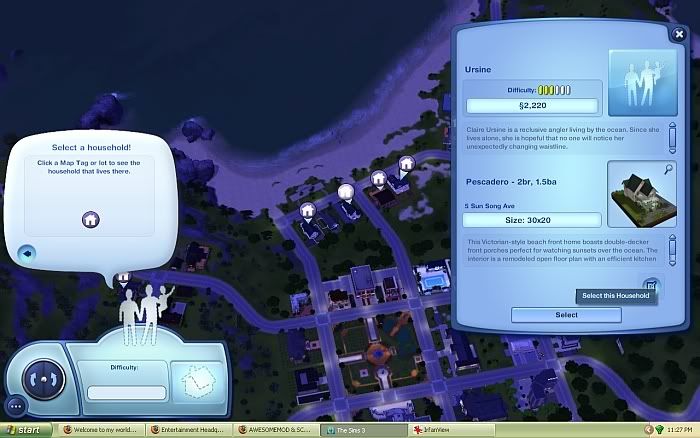 Then you just click on the toggle for the household you want and select household. By the way, if you want to return to the previous Edit Town menu at any time, just click on the arrow that says "back".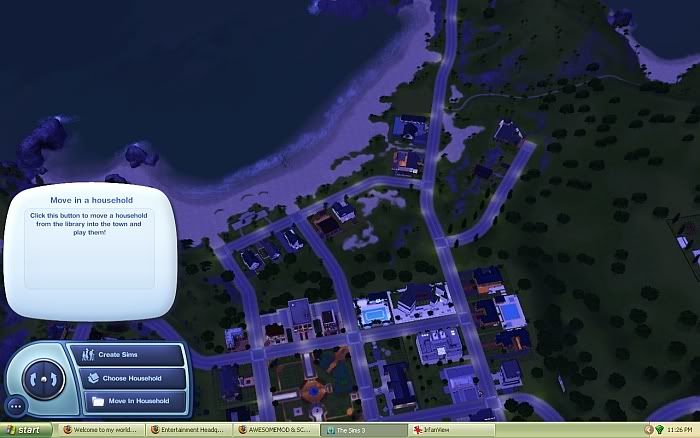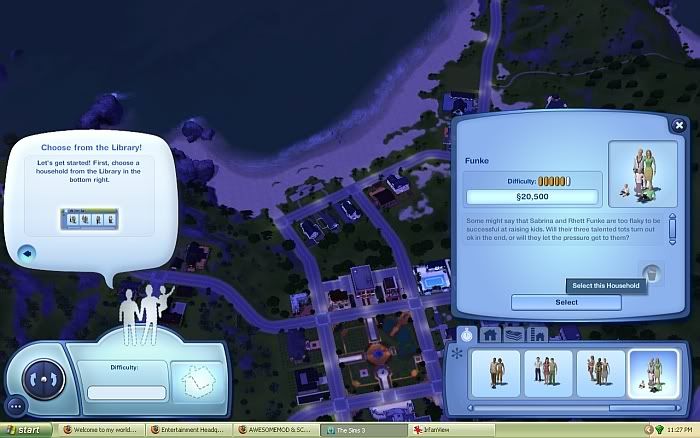 If you want to Move in a Household from the Sim Bin (for example, for a family you just created in CAS), select that button instead. Then select your family from the Sim Bin and find them a house (that they can afford, anyway ... has anyone been able to get familyFunds to work? It's in the strategy guide but it won't work for me).
That's it ... I hope this is helpful!
Hey guys --